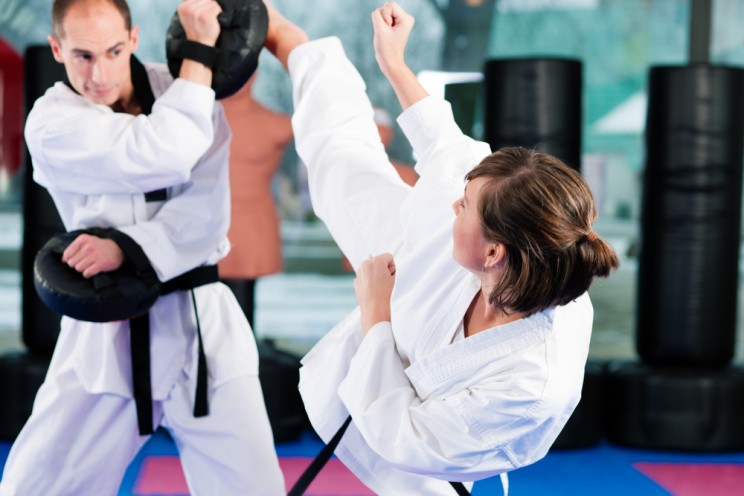 Free Trial Lesson
We welcome beginners into all of our clubs in Kingswood and Longwell Green and we provide a free trial lesson for anyone who wishes to try a class to see what it is like before making any decision or commitment.
You don't need to be fit to start
Beginners come in all ages, shapes and sizes with varying levels of confidence and fitness, the latter probably being the most concern for beginners. You do not have to be fit to start Taekwondo as you will become much fitter, more flexible and co-ordinated as you progress. As with taking up any new sport you will find that you will be using muscles groups that have not been used for some time which can initially result in some muscle soreness; don't worry this is quite natural and will quickly disappear.
If you have any health problems or concerns you should first consult your doctor.
What to wear
The next main question from beginners is what to wear. Beginners should turn up in loose clothing such as a T-shirt and jogging bottoms or shorts. If you require a uniform please speak to your instructor who can order one for you or advise on the best supplier to provide you one.
Equipment
We do provide quite a bit of the sparring equipment which club members can use, but we do recommend that you eventually look to purchase your own set. Again you can speak to your club instructor to order you some or to advise on the best suppliers and correct brands.
Membership
Once you have decided to join you will require membership, licence and insurance which is only £25.00 per year. This can be obtained through your club instructor.
We look forward to helping you on your Taekwondo journey