Grand Master Davies has made many friends in the Taekwondo world over the years and trained many students, some remained with him quite a few years and other have gone on to start their own clubs around the country but still keep in touch and occasionally seek his advice. Even though they may have taken different paths when it comes to national affiliation the bonds, friendship and respect between teacher and student still remain strong. Grand Master Davies is affiliated to an organisation within the British Taekwondo Council who are the National Governing Body whilst some of his long term students have taken separate independent paths.
2 of Grand Master Davies most senior students who still remain in contact are Master Jonathan Bees 6th Dan Kukkiwon and Master Barry Cook 7th Dan Chungdokwan and former member of the GB Poomsae team. Grand Master Davies has the honour of being the godfather to Master Cooks son.
Master Bees now resides in Wales and Master Cook in Preston, each run their own independent schools.
Master Barry Cook http://www.taekwondo.org.uk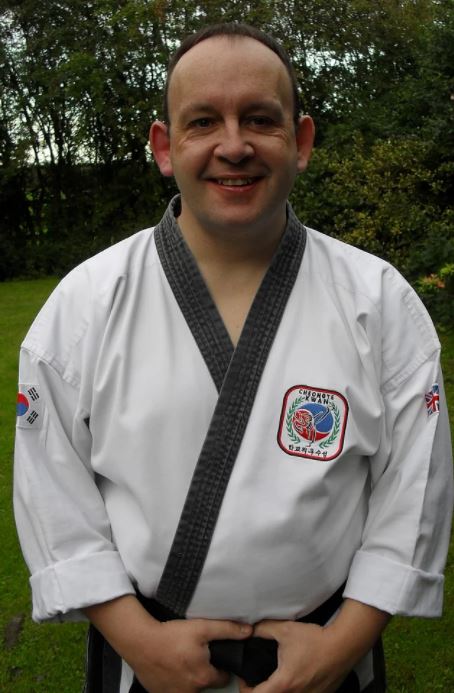 Master Jonathan Bees https://www.facebook.com/Oldlandschooloftaekwondo/